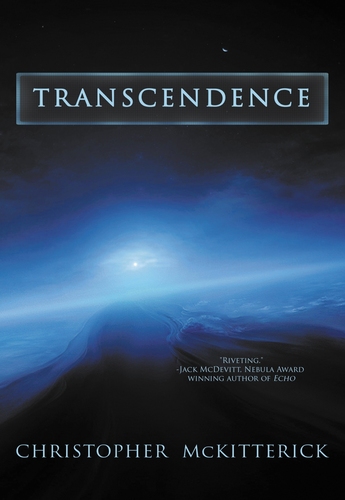 I feel quite bad for taking this long to get up a note about Transcendence. This is the first published novel by my friend Chris McKitterick. He teaches technical writing and science fiction at the University of Kansas, where he is also the associate director of the Center for the Study of Science Fiction (one of the many reasons KU is awesome).
As for the book itself, it's an incredibly enjoyable read. Chris explores themes ranging from artificial intelligence, first contact, media overload/addiction, and corporate control of governments while packaging it all in a space faring adventure story. I don't want to ruin anything be delving too deep into the story.
The book was published by Hadley Rille Books, a Kansas City publisher who focuses on excellent science fiction. So for those of you local, you are supporting both a local author and a local publisher!
Transcendence can be found in the KU Bookstore, plus likely some other local bookstores. Or it can be ordered online at places like Amazon (hardback, paperback or Kindle).
Tags: author · christopher · mckitterick · novel · sci-fi · science fiction · transendenceNo Comments - Create a string